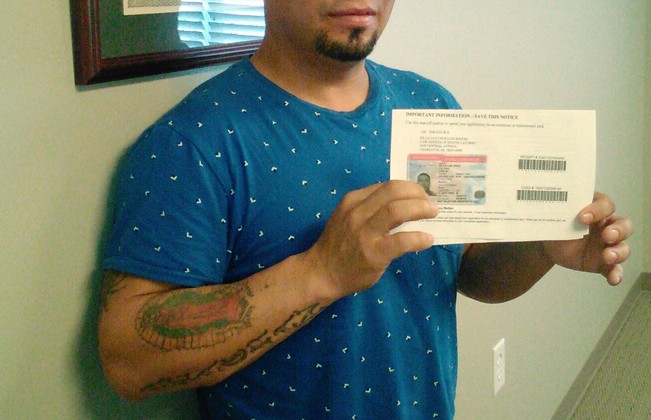 "I feel very happy, my plans are now grasping a better job and make enough savings to go to Mexico." That tells Luis Miguel de la Luz, which feels after receiving his visa, hands the lawyer Stefan Latorre.
The whole process started in 2013, he tells Luis Miguel, recalling that year gave him a work permit and now receives its Visa U. This type of visa could be obtained because the victim was an armed robbery that left him for several months in a wheelchair.
"I arrived where the lawyer Stefan Latorre because many people know in Charlotte. For example, in Rock Hill I know several people that he arranged, and people go by word of mouth. So I knew it, "he says.
Now that you have your documents and your brother is waiting to reach theirs, Luis Miguel emphasizes that it is the best thing in the office of Stefan Latorre speak in their language, they are all highly trained and very attentive to each of the cases.
"So I have recommended to my friends at work, with neighbors questions as I did for the paper. I also like his radio show because many people are opening their eyes to this program, "he says.
This Mexican came to the United States ten years ago in search of a better future for himself and his family. This dream has fulfilled in part because it says that their savings are in the house that he built for his mother and sister in Mexico. "They are my goal, my inspiration."
So now you have your visa, he says the first thing he will do is find a better job and today works in construction, and return to Mexico "without problems, quietly, without thinking about having to go through the pipe."