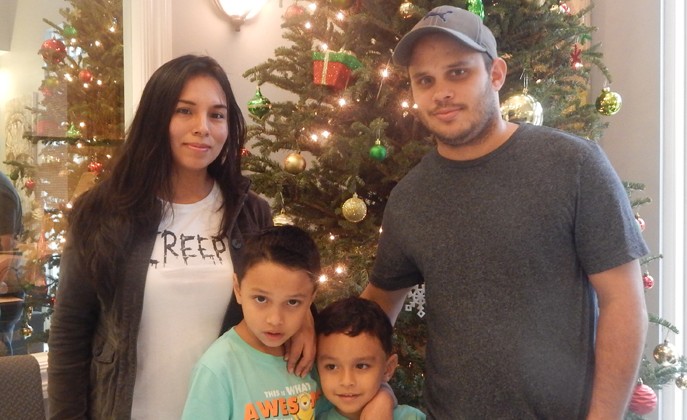 "I want to thank Stefan Latorre by lawyer to involve my children and many more children, a beautiful party with Santa, with gifts and now with this award, we are happy." So Cinthya Dominguez thanked gift card for $ 100 for toys, which won the contest Facebook page Latorre attorney.
Jeremy Andres 4 years and 6, are the children of Cynthia and Josban. Your photo with Santa taken at the party that gave the lawyer Stefan Latorre Saturday December 19, more than 250 managed like "like" so they won the card now hope to use in buying Legos.
"I'm very happy. I thank the attorney Latorre, "Andres said, adding that now expected to also meet Santa Claus order to bring their game console he said.
Finally Josban Cinthya and also thanked family and friends who supported giving 'like' a photo of your children Facebook Latorre Stefan.latorre.1 attorney and noted that this card "is a very big help for gifts Christmas. Thank Latorre lawyer. "
More information can hear the show the truth of the Law every day at 7:30 am or can download the mobile application on your cell phone.
Attorney Stefan Latorre has offices in Charlotte, Monroe, Hickory and Greensboro in North Carolina; Columbia and Greenville in South Carolina; and Jacksonville in Florida. For a consultation, call 1.800.966.6769.