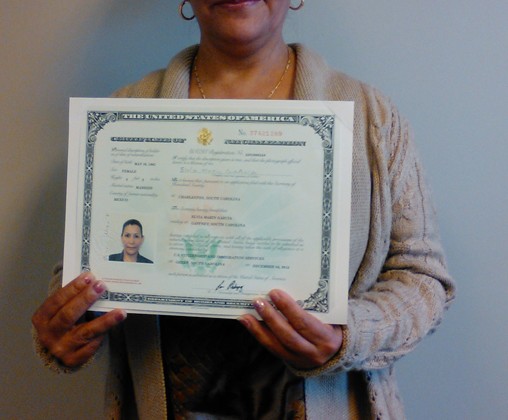 Elvia 27 years ago that left her native Mexico Marin hopes to meet again with her husband, who had emigrated to the United States in search of a better future.
Today, after a long process of searching without results of years of anguish and the possibility that he was accused of bigamy, American citizen managed to get the support of lawyer Stefan Latorre.
"I am very grateful to the lawyer Stefan Latorre, he could help me with my case. At times I thought we were not going to make it because I had a divorce in Mexico was invalid and had married me here again, but Latorre lawyer always told me that if we could do it and today we have a citizenship certificate in my hand " narrated Elvia, visibly moved.
What more joy gives this woman who lives in South Carolina, is now being citizen may apply to his mother, who lives alone in Mexico after being widowed, and also have the possibility to ask your sister.
"That's my joy now that as a citizen I can make a request in these two sure everything will be faster and easier. For this also hope to enlist the help of lawyer Stefan Latorre "concluded Elvia.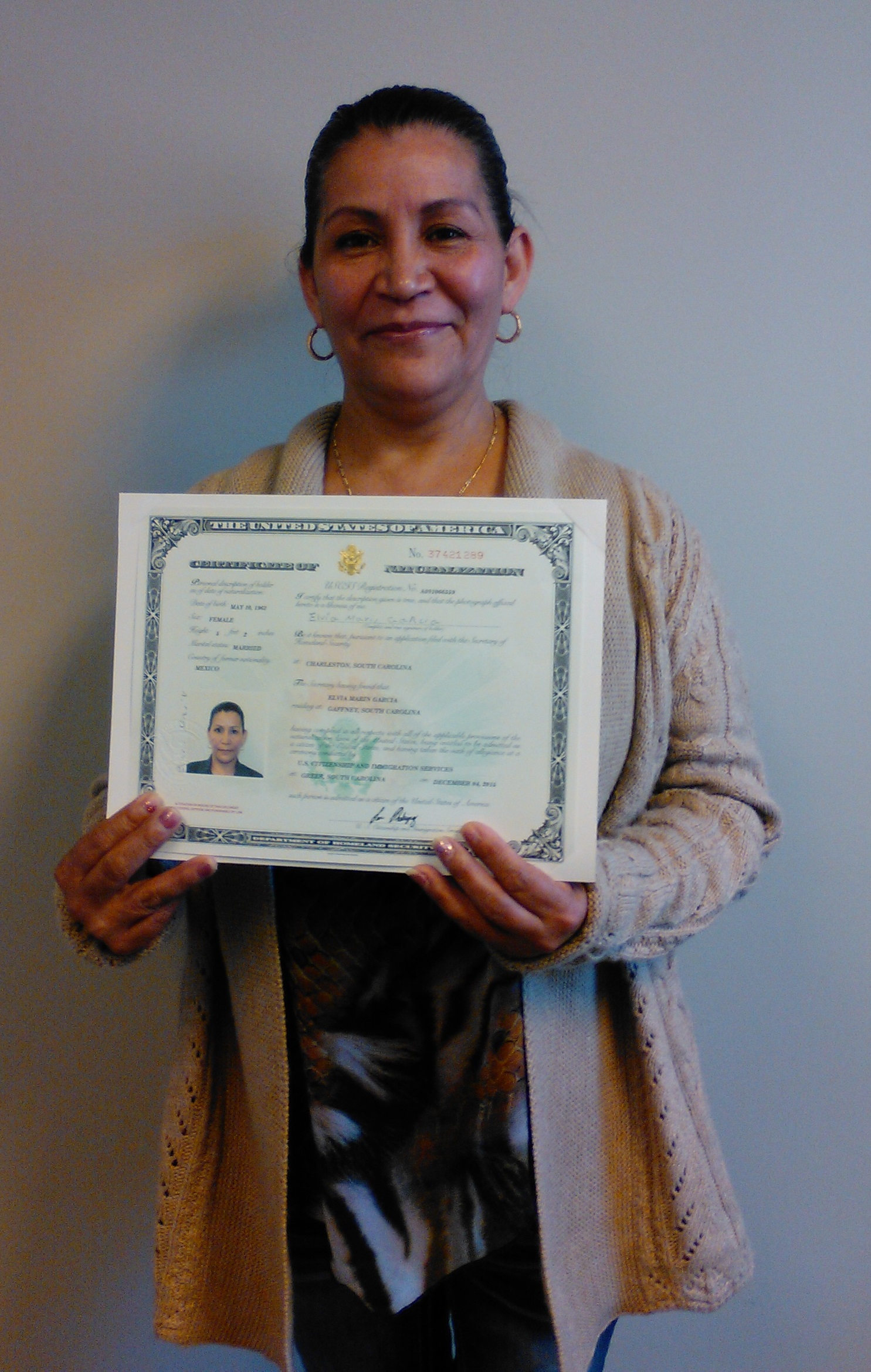 More information can hear the show the truth of the Law every day at 7:30 am or can download the mobile application on your cell phone.
Attorney Stefan Latorre has offices in Charlotte, Monroe, Hickory and Greensboro in North Carolina; Columbia and Greenville in South Carolina; and Jacksonville in Florida. For a consultation, call 1.800.966.6769.