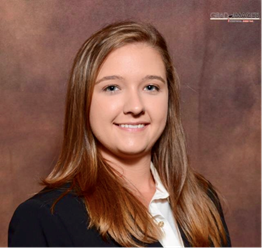 Whitney Eudy is a personal injury attorney at Latorre Law Firm. Ms. Eudy received her Bachelor of Science degree from the University of North Carolina at Charlotte, majoring in Mathematics and minoring in Computer Science. She received her Juris Doctor from Elon University School of Law.
While in law school, Ms. Eudy was the co-president of the Elon Law Tax Clinic. During her third year of law school, Ms. Eudy's twin sister joined the Elon law family as part of the Class of 2021.
Ms. Eudy has called North Carolina home her whole life. Ms. Eudy is licensed to practice in North Carolina.