In 2012, Neptalí Garcia suffered an accident at work and has since initiated a process to achieve the compensation corresponded by law.
However, for two and a half years he waited for an attorney achieved a good deal in their favor, but this never happened. So he came to the offices of lawyer Stefan Latorre, who in just six months managed to get double money initially offered by the insurance company.
"I had a case with another lawyer who told me that the most we paid was $ 33ky me I did not agree, so I searched the lawyer Stefan Latorre. He worked hard and got me $ 60k, almost twice !, reported Neptalí.
This Mexican who received his check from attorney Latorre also said that "the former lawyer told me I had to accept the offer because at any moment I cut payments. I also said that as it was illegal not worth the money that by law had to give me, and that's not true. "
Neptalí arrived where the lawyer Stefan Latorre through recommendations from friends who had success stories with it. After starting the process, the Mexican said it was the best who always spoke the truth and worked to get paid what is right, despite not having a legal status in the United States.
"They worked hard, the lawyer Latorre was always outstanding and I can say it's true, because I have the check in my hand and I'm happy because my case was settled and there was more money than I thought," concluded Neptalí.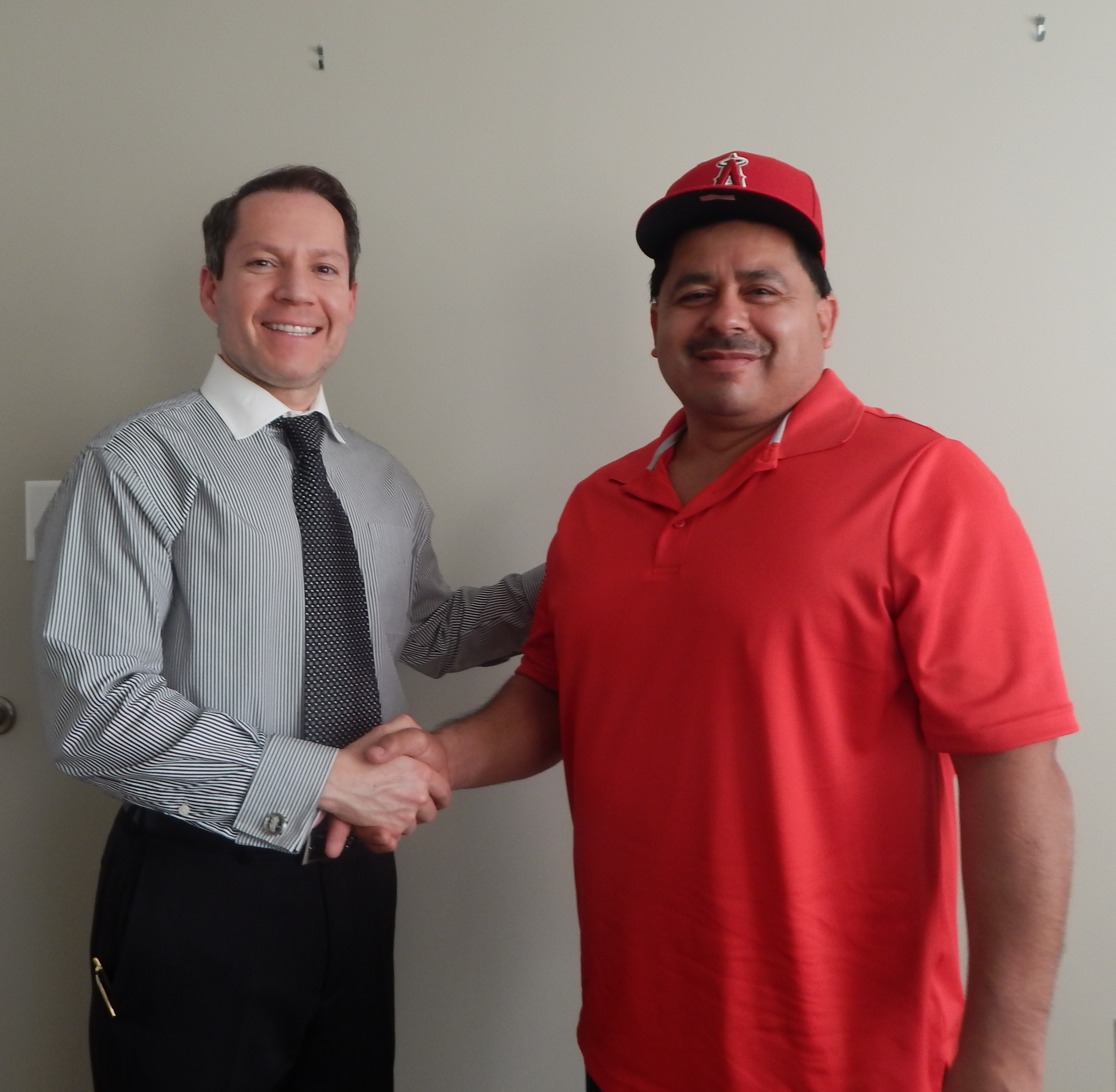 More information can hear the show the truth of the Law every day at 7:30 am or can download the mobile application on your cell phone.
Attorney Stefan Latorre has offices in Charlotte, Monroe, Hickory and Greensboro in North Carolina; Columbia and Greenville in South Carolina; and Jacksonville in Florida. For a consultation, call 1.800.966.6769.