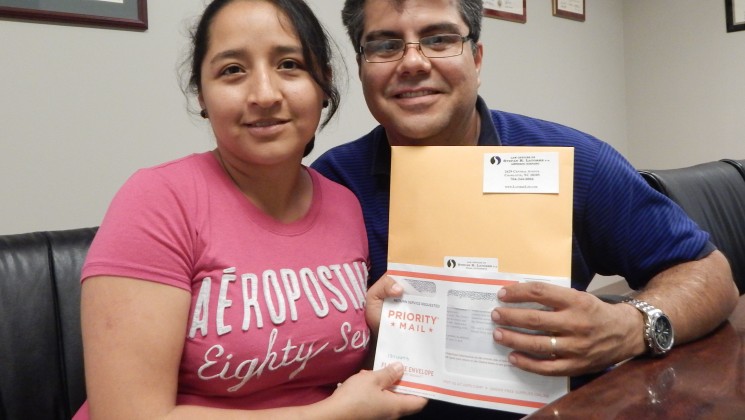 Two years ago, her husband Gerardo Florisol and arrived at the offices of lawyer Stefan Latorre for support to achieve their Visa U. Today that project is a reality and both have the document that will enable them to reach her residence and have secured their American dream.
With a big smile on their faces, Florisol and Gerardo, a couple of Mexican husbands say thank Latorre lawyer now can make their plans reality. She become a psychologist, and having your own business of buying, selling and repairing cars.
The case began when the couple arrived where Latorre lawyer for advice. "Several lawyers had told us that we had no chance to achieve something by being threatened, but at the offices of attorney Latorre viewed police report and they said yes immediately. Now received our Visa U "says Florisol.
For this couple living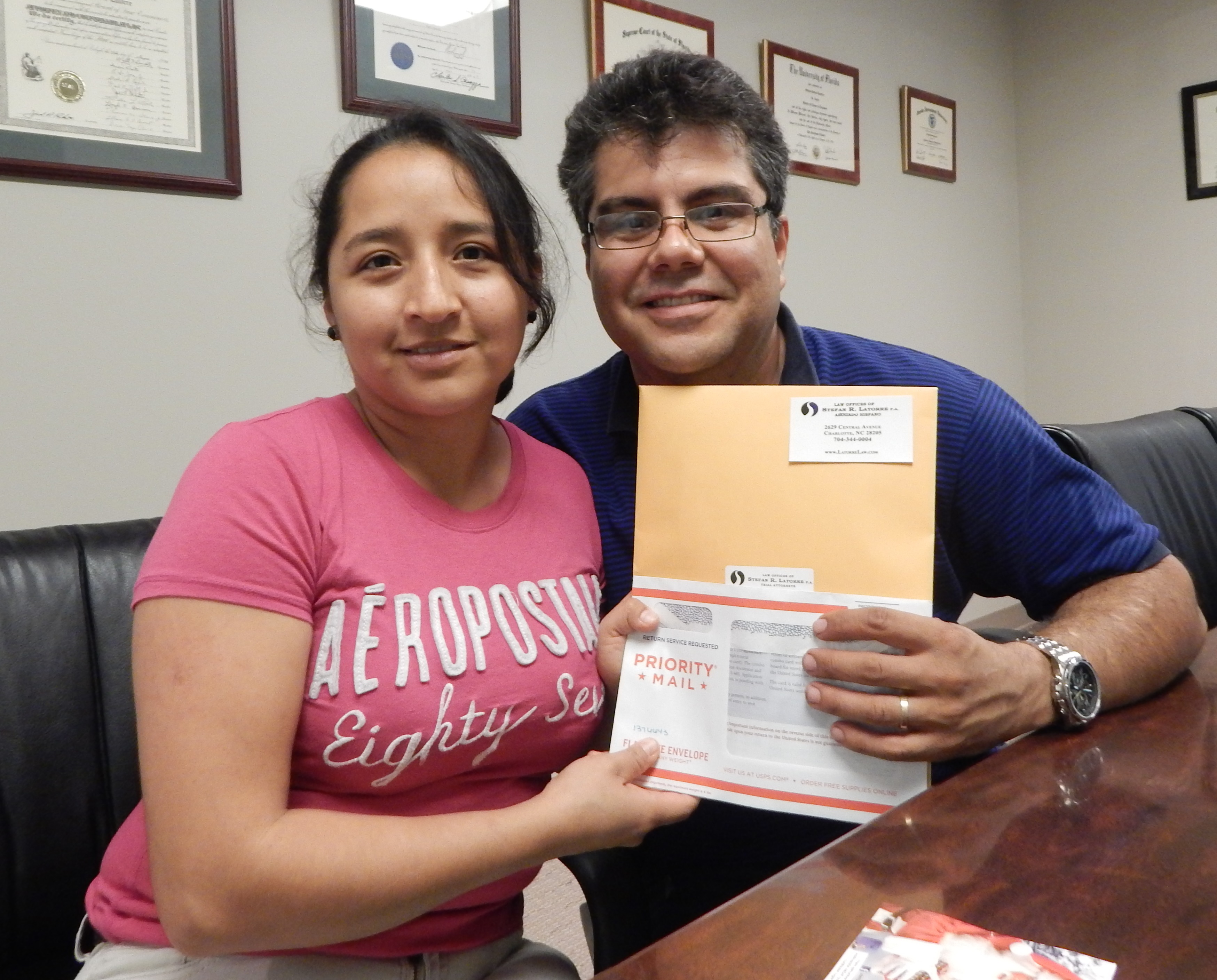 in the United States over 15 years ago, among the things they learned in the process it is that you should go to experts and thus have good results.
"We are happy, grateful, mostly very satisfied, always treated very well at the offices of lawyer Stefan Latorre, his whole team supported us".
Now, the most important is that this couple will return to Mexico to visit relatives, and they will have all the tranquility to accompany and raise her three children born here.
More information can hear the show the truth of the Law every day at 7:30 am or can download the mobile application on your cell phone.
Attorney Stefan Latorre has offices in Charlotte, Monroe, Hickory and Greensboro in North Carolina; Columbia and Greenville in South Carolina; and Jacksonville in Florida. For a consultation, call 1.800.966.6769