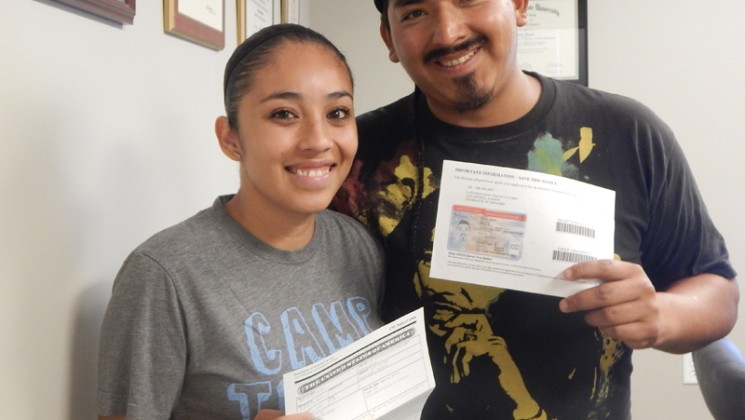 Erick Andrew and his wife Virginia, say the happiest day of their lives was last Friday when they received at the hands of the lawyer Stefan Latorre work permit for him, and confirmed them soon receive his visa.
"We are completely happy and grateful," says Erick, who recalled that after a difficult two-year process now has a work permit. "
"First we look for a lawyer but said we had no hope because the robbery was old. Then we came where the attorney Latorre. He knew that what we had come for a ticket before. And he said we could apply to our case U Visa was good, and it was, "recalls Erick.
"Sometimes you lose faith because it was very hard, achieve certification took a year, but called the lawyer Latorre and always told me that my case was going well. Today I have my work permit and within days my visa, "said the young Mexican, who came to the United States since he was eleven years old.
For Virginia, the best thing is that with this permission Erick can find a better job in Charlotte, for six years working in construction in Nashville, Tennessee for what she and her three children can only see him once a fortnight.
"It's very difficult to be so, but bless God that now he can look better thanks to the lawyer Latorre," Virginia said.
For this young couple began two years ago when they learned that being victims of assault at gunpoint in 2006, could apply for a U visa
Now they wait with joy to arrive and both visas and travel to Mexico, that his three children to know their great-grandparents, grandparents and other relatives who are waiting with great joy in his native Mexico.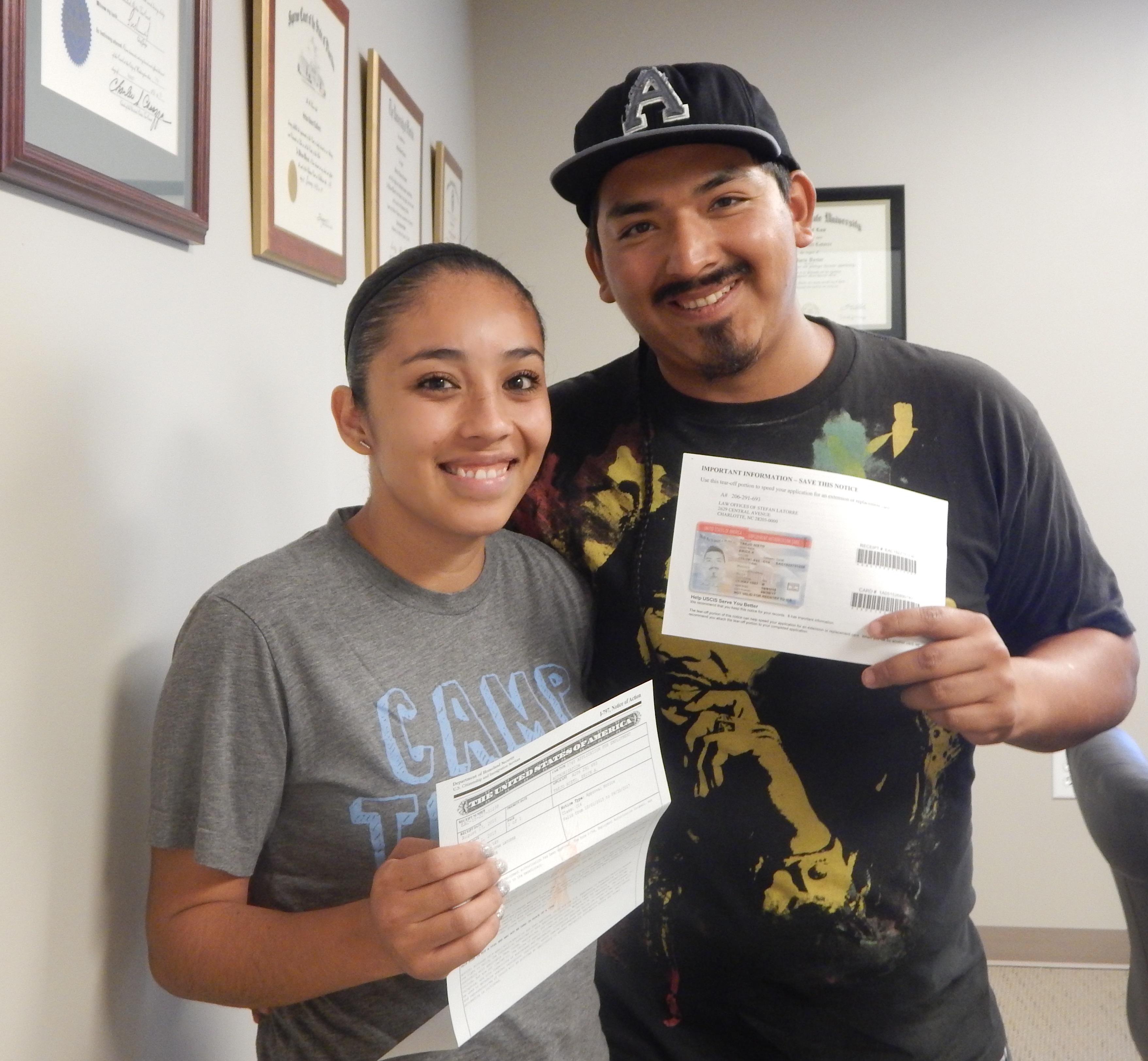 More information can hear the show the truth of the Law every day at 7:30 am or can download the mobile application on your cell phone.
Attorney Stefan Latorre has offices in Charlotte, Monroe, Hickory and Greensboro in North Carolina; Columbia and Greenville in South Carolina; and Jacksonville in Florida. For a consultation, call 1.800.966.6769.