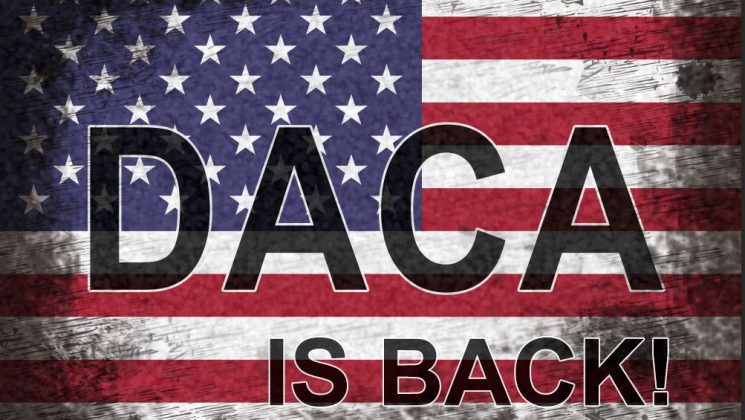 As a result of recent court decisions regarding DACA, Immigration is accepting initial DACA requests again.  As a reminder, initial DACA requests were phased out by President Trump in September 2017, triggering many lawsuits.  In June 2020, the Supreme Court blocked President Trump's changes to DACA and in July 2020, Immigration maintained that initial DACA requests would still not be accepted.  This month, a federal judge ruled that initial DACA requests must be accepted prompting Immigration to update its policy and accept initial DACA requests.
USCIS updated their website confirming it is:
Accepting initial DACA requests again;
Accepting DACA based Advance Parole again;
DACA approvals and EAD's will be issued for 2 year terms again.
 INITIAL DACA QUALIFICATIONS – To qualify for an initial DACA applicants must meet ALL of the below requirements:
Over age 15;
NOTE: Applicants who are in removal proceedings/have a final Order of Removal or Voluntary Departure can file before age 15, as long as they meet the below requirements
Under age 31 as of 06/15/2012;
NOTE: This means born on or after 06/16/1981
Came to the USA before reaching 16th birthday;
Continuously resided in the USA since 06/15/2007 up to the present time;
Physically present in the USA on 06/15/2012 and when applying for DACA;
No lawful status on 06/15/2012;
Currently enrolled in high school OR a General Education Development (GED) program, have graduated from high school, have obtained a GED certificate, or are an honorably discharged veteran of the Coast Guard or Armed Forces of the USA; AND
Have not been convicted of a felony, significant misdemeanor, or 3 or more other misdemeanors, and do not otherwise pose a threat to national security or public safety.
INITIAL vs RENEWAL – How to determine if you need to file an INITIAL or RENEWAL DACA request:
If never had DACA before = Initial
If DACA expired 1 + year ago = Initial
If DACA was terminated = Initial
If DACA expired less than a year ago = Renewal
If DACA has not expired yet = Renewal
NOTE: DACA renewal can be filed 150 days prior to expiration of DACA term. DACA renewals filed more than 150 days prior to expiration will be rejected by USCIS.
If you have any questions or would like assistance filing your application, call Latorre Law Firm at 1.800.966.6769.