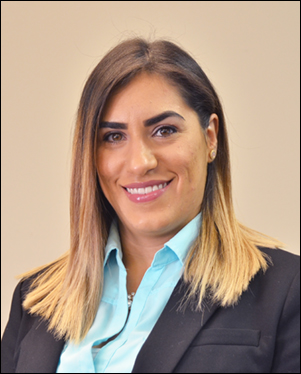 Zenylisse Melendez is an Associate Attorney with the Latorre Law Firm practicing in the area of immigration law. Ms. Melendez's practice includes assisting clients in the preparation and filing of family-based petitions with the government, and Adjustment of Status.
Ms. Melendez graduated Summa Cum Laude from the Appalachian School of Law in Grundy, Virginia, in 2018. There, she was selected as one of the Intra-School Moot Court Competition Finalists and was recognized with the Outstanding Scholarly Achievement Award for Appellate Advocacy. Prior to attending Appalachian School of Law, Ms. Melendez attended Charlotte School of Law where she was a member of the Order of the Crown Honor's Society, served as the Treasurer for Family Law Society and Criminal Law Society, and worked as a Student Attorney at the Homelessness Prevention Clinic.
Ms. Melendez graduated college from the University of Phoenix in 2014 with a major in Criminal Justice Administration and a minor in Human Services.
Ms. Melendez is licensed to practice law in North Carolina and is a member of the North Carolina Bar Association since 2018.
Ms. Melendez was born in Puerto Rico. She moved to South Florida in 2002 and then to Charlotte, North Carolina in 2008. She is committed to assist families during the immigration process and is passionate about fighting for immigrant's rights.