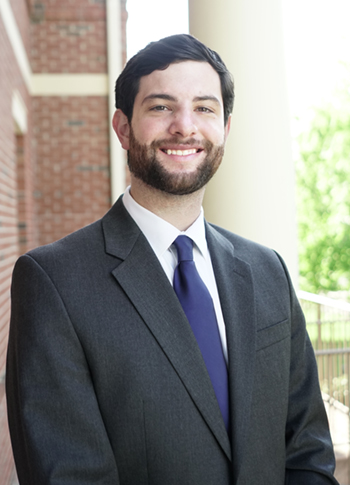 Sam Ehrlich is a personal injury attorney at Latorre Law Firm.  Mr. Ehrlich received his Bachelor of Arts degree in History at the University of South Carolina. Mr. Ehrlich received his Juris Doctor from the University of South Carolina School of Law.
Being a history buff, Mr. Ehrlich has always appreciated the profound impact that those in the legal profession have had on creating positive change in this country. This led him to pursue a career as an attorney to utilize our legal system and help those who are in need. The most rewarding aspect of Mr. Ehrlich's practice is being able to build relationships with his individual clients, learn about their stories, and provide them with assistance during difficult times.
While in law school, Mr. Ehrlich served as an Articles Editor on the South Carolina Law Review, clerked for a mid-size firm in Columbia, SC, and worked as a Research Assistant for multiple years. Prior to joining Latorre Law Firm, Mr. Ehrlich was an attorney for a large civil defense firm where he focused his practice on mass tort and product liability litigation.
Mr. Ehrlich was born and raised in Charlotte and is proud to call the city his home. He enjoys spending time with his wife Gina, traveling, and taking their dog on hikes. Mr. Ehrlich is an avid sports fan and likes cheering on the Carolina Panthers, South Carolina Gamecocks, and St. Louis Cardinals.