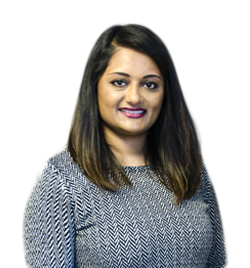 Minal Patel is an Associate Attorney with the Latorre Law Firm practicing in the area of immigration law. Ms. Patel's practice includes assisting clients in the preparation and filing of various petitions with the government, such as family-based petitions, applications for citizenship and naturalization, Deferred Action for Childhood Arrivals, Provisional Waivers and Adjustment of Status.
Ms. Patel graduated from the Appalachian School of Law in Grundy, Virginia, in 2006. There she was a member of American Trial Lawyers Association, Sutin Public Interest Association and International Law Society.
Ms. Patel graduated college from the University of South Carolina in 2003 with a major in Political Science and a minor in Hotel, Restaurant and Tourism Management. Ms. Patel was a recipient of the South Carolina LIFE scholarship and was active in various student organizations.
Prior to joining Latorre Law, Ms. Patel worked in e-discovery assisting clients with discovery requests and regulatory document requests.
Ms. Patel also practiced law in New Jersey at Weiss & Weiss, LLC in the areas of residential and commercial closings, works compensation, wills and healthcare directives, matrimonial law and immigration law
Ms. Patel is licensed to practice law in North Carolina and New Jersey and is a member of the North Carolina Bar Association.
Ms. Patel immigrated to the United Stated from England in 1998 when her family won the Diversity Visa Lottery. Ms. Patel is also an avid traveler, having traveled throughout the United States, and various locations in Europe, Asia and South America. Ms. Patel is fluent in Guajarati and Hindi.