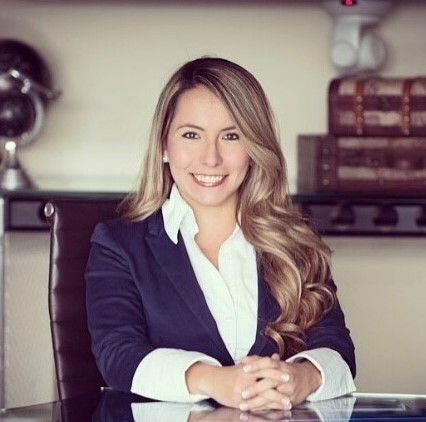 Mercedes Wujciak is an Immigration Law Associate at Latorre Law Firm. Ms. Wujciak's practice consists of assisting clients in the preparation and filing of U Visa Petitions, Waivers of Inadmissibility and Adjustments of Status.
Ms. Wujciak was born and raised in Colombia and moved to United States in 2014 to obtain a higher education in the legal field. As an immigrant that went through the Immigration Process herself, Ms. Wujciak is passionate about helping others go through this journey, providing the best legal support. Ms. Wujciak is fluent in Spanish and English.
Ms. Wujciak graduated with outstanding grades from the Wake Forest University School of Law in 2019. Where she was also awarded a Merit Scholarship, based on her professional and academic achievements. While in Law School, Ms. Wujciak completed her training program for Superior Court mediator, she also worked more than a hundred hours in Pro Bono cases, for which she awarded for the excellent legal service to the community and is now a proud member of the Pro Bono Honor Society of the Wake Forest University School of Law.
During her time at Wake Law, Ms. Wujciak was actively involved in the in the Latino Law Association, Immigration Law Association and she represented her class in the ACS Association. Ms. Wujciak also interned for the Business Law Clinic, where as a student attorney, where she worked with immigrant businesses owners, helping them with all the legal issues they encountered. Furthermore, Ms. Wujciak volunteered for Wills for Heroes, Pro-Bono events sponsored by the North Carolina Bar Association. Among her many credentials and distinctions, Ms. Wujciak held a minor in Political Science, a specialization in Business Law and she is also certified as a North Carolina Public Notary.
Ms. Wujciak's passion for the Law and for serving her community as an outstanding professional, was inherited from her father, who is also an attorney and former judge in her home country, where Ms. Wujciak like her father, is also licensed to practice law.
*Pending she meet the full requirements for and is granted admission to the New York Bar.