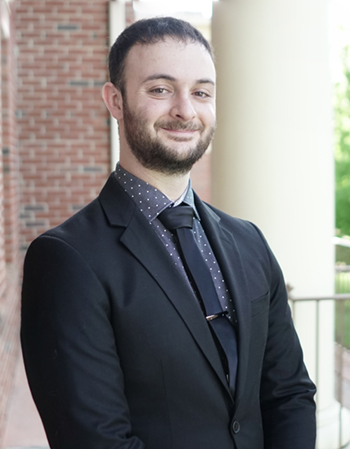 Erik Pozek is an associate attorney with Latorre Law Firm. His main area of practice is criminal defense. Mr. Pozek received his B.A in legal studies from the University of Central Florida in December of 2015. He then received his J.D. from Florida State University in May of 2020.
While in law school, Mr. Pozek mainly focused his studies in criminal law. Mr. Pozek interned at the Innocence Project of Florida and at the State Attorney's Office for the 2nd Judicial Circuit in Florida. Mr. Pozek also worked as a law clerk at a local criminal defense firm during his third year. Throughout law school, Mr. Pozek developed a passion for helping those affected by the criminal justice system and enjoyed working on criminal defense issues.
Mr. Pozek relocated to North Carolina in May of 2020 and is proud to call Charlotte home. During his free time, Mr. Pozek enjoys spending time with his fiancé Emily and their dog and cat, Marla and Darcy. Mr. Pozek also enjoys rock climbing, reading and listening to podcasts about criminal justice related issues, video games, and exploring local breweries and restaurants.
Mr. Pozek is licensed to practice in North Carolina and is affiliated with the North Carolina State Bar and the Mecklenburg County Bar Association.