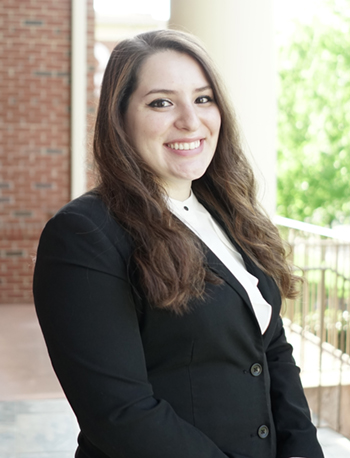 Cynthia Anaya is an Associate* in the Immigration department primarily working on family based immigration at Latorre Law Firm.
Ms. Anaya comes from a family of immigrants from Mexico and has always had an interest in learning more the immigration process. She is fluent in both English and Spanish.
Ms. Anaya received her Juris Doctorate from the Charleston School of Law in 2019. While in law school, she was involved with the Latino/a Law Student Association and served as secretary for the organization. The organization put on networking events amongst students and local attorneys as well as outreach programs that provided legal resources to the Latino/a community in Charleston, South Carolina.
Prior to law school, Ms. Anaya received her Bachelor's degree in Political Science and Hispanic Studies from East Carolina University. While at East Carolina, Ms. Anaya was involved in many student organizations including the East Carolina Marching Pirates.
*Pending she meet the full requirements for and is granted admission to the North Carolina Bar.