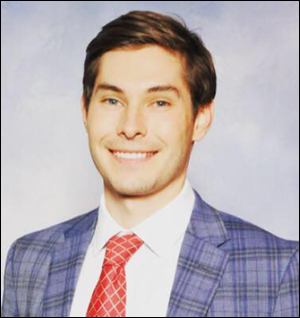 Christopher Schehr is an Associate Attorney with the Latorre Law Firm practicing in the area of Immigration law. Mr. Schehr's practice includes assisting clients in the preparation and filing of various petitions with the government, such as Employment Authorization, Naturalization, and a magnitude of Immigration Court Motions. In addition, Mr. Schehr also files Asylum applications and drafts appeals the the Board of Immigration Appeals.
Mr. Schehr graduated cum laude from Thomas Jefferson School of Law in San Diego, California, in 2018. While attending law school, he was a member of the Federalist Society and the in-house tax clinic where he prepared taxes for the underprivileged in the community. Mr. Schehr received the Jefferson Medal in lawyering skills and Business Associations. He also received the pro bono honors award for his time serving the community.
Prior to law school, Mr. Schehr graduated from the University of North Carolina at Charlotte with a major in criminal justice and a minor in Political Science.
Mr. Schehr is a member of the North Carolina Bar.