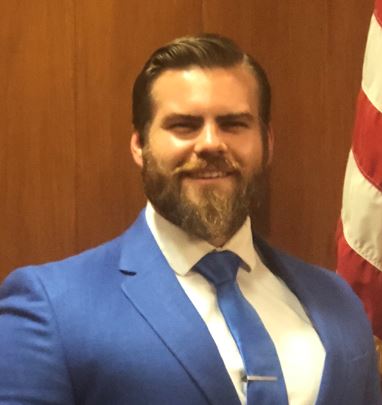 Christian Swope is an Associate Attorney with Latorre Law Firm. His main area of practice is criminal defense.
Mr. Swope attended Appalachian State University, where he received his B.S. in Criminal Justice in May of 2017, and received his J.D. in May of 2020 from North Carolina Central University School of Law.
Before and during his law school tenure, Mr. Swope focused most of his legal experiences in criminal law. In the Spring of 2017 and Summer of 2018, he worked with criminal defense attorney's in Boone, North Carolina, who represented those who faced criminal charges in the high country. Following this, he worked with the Union County District Attorney's Office in the Summer of 2019. While there, it provided him with a wide range of opportunity and experience as he worked with prosecutors in the county he grew up in.
Mr. Swope then worked with the North Carolina Central Criminal Defense Clinic in the Spring of 2020 representing individuals charged with misdemeanor offenses, while still taking a full course load during his third year of law school. Upon receiving his license to practice law in August 2020, Mr. Swope decided to move to Charlotte, North Carolina, to represent and defend the rights of those charged with criminal offenses.
In his free time, Mr. Swope enjoys lifting weights, hiking in the Blue Ridge Mountains, spending time with his friends, as well his family and their 7 dogs and 1 cat.